Trey Lance - San Francisco 49ers Jersey Swap
This was my first jersey swap project, and it was a blast. In March (2021) I decided I wanted to give a jersey swap a try. I chose Trey Lance, Quarterback from North Dakota State University. I thought he had a decent chance of getting drafted by the 49ers at that time.
After I finished the Lance project, the 49ers traded up from pick 12 in the NFL Draft to pick 3. That opened up some pretty big storylines in the media. A lot of people thought it should be Justin Fields, and a lot of NFL Insiders were predicting Mac Jones (based on their unnamed sources). So with that, I decided I should go ahead and create versions for Fields and Jones as well. Ultimately, the 49ers ended up picking Trey Lance.


Justin Fields - Ohio State University
Mac Jones - University of Alabama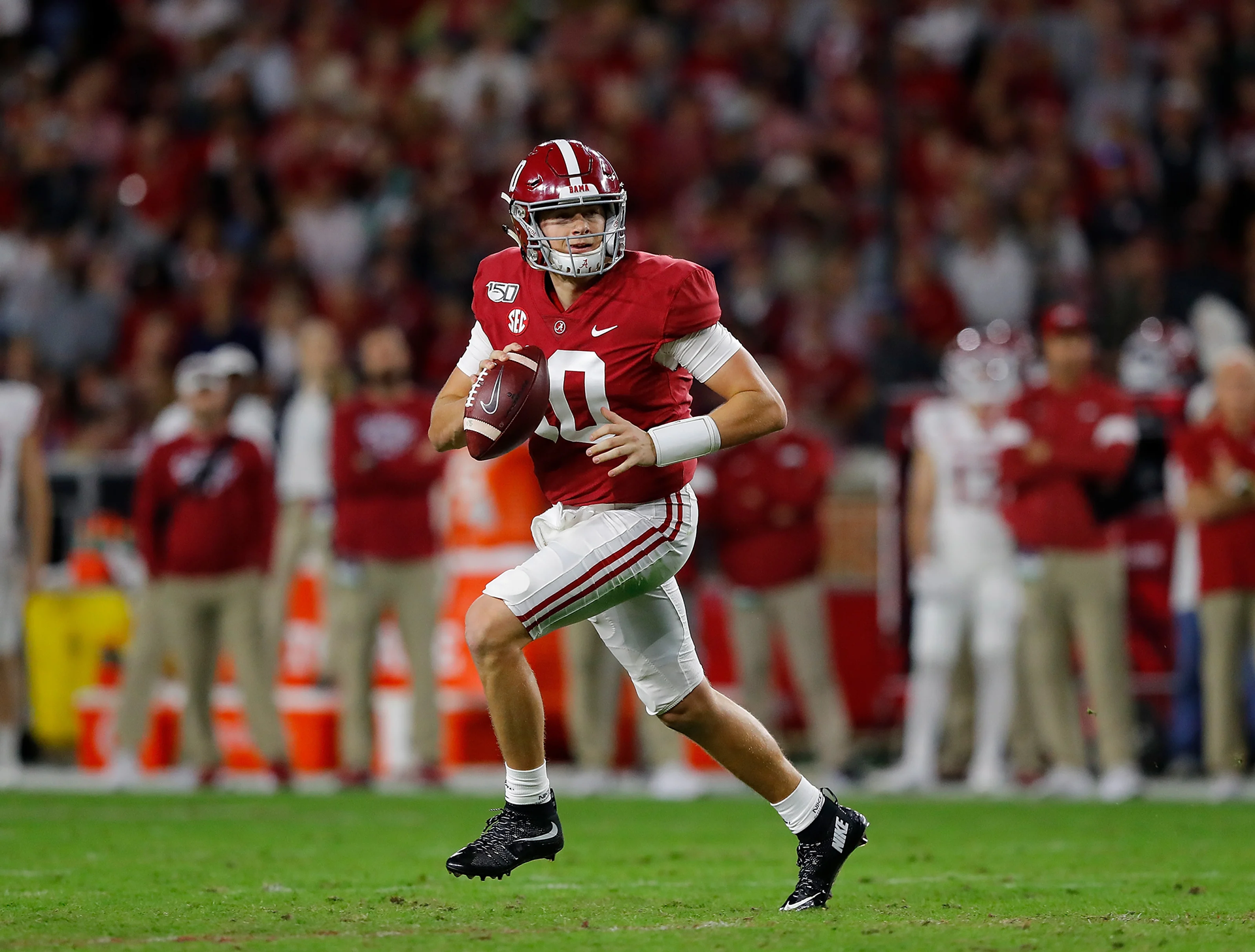 This project was just for fun and to see how difficult a jersey swap would be. I do not own any rights to the images I used as a starting point, and I will credit the photographers below.
Main Photo: @michaelvosburg / @inforum
Background Image: taken by @ richiemelby / @montanasports
Main Photo: Jay LaPrete / AP Photo
Background Image: Chris Graythen / Getty Images
Main Photo: Kevin C. Cox / Getty Images
Background Image: Sam Greenwood / Getty Images
San Francisco Skyline / Golden Gate Bridge
Properly licensed imagery from Adobe Stock